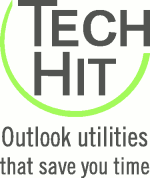 TechHit develops productivity applications for Microsoft Outlook and Windows. Customers in over a 100 countries around the world are using our products every day to save time and bring sanity to their Outlook mailbox.
To learn more please visit out main website.
To get in touch with us please use this page. We'd love to hear from you!